MAZDA Leasing Guide from Superior MAZDA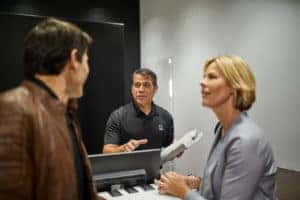 Any Mazda driver will tell you, there's no better car to be behind the wheel of than a Mazda. Whether you're shopping new or used, buying or leasing, or visiting our service center, the Mazda experience from our Arkansas dealership is sure to keep you coming back for more.
One way to get that experience with less commitment is with a new Mazda lease. With the car market soaring like never before, many drivers are turning to leases to get into the cars they want.
Here's our guide from Superior Mazda on what you need to know about leasing.
What Is a MAZDA Lease?
Leasing a car is essentially a formal long-term rental from a car dealership. You select a new Mazda car; agree on financing terms such as interest rate, monthly and down payment, etc.; and use the vehicle for the agreed-upon lease term, after which you return it to the dealer. There are also some basic requirements for the lessee, like mileage caps and keeping the car in good shape.
Benefits of Leasing a MAZDA Car
There are many benefits to a Mazda lease. Monthly payments are usually lower with a lease compared to financing. Leases allow you to regularly upgrade to the newest cars, so you can stay up to date on the latest in technology and safety features. And leases almost always include extended warranties and sometimes even maintenance packages, so you don't have any extra worries about service.
Find Your New Lease at Superior MAZDA
At Superior Mazda, we pride ourselves on offering only the best in quality and customer service. Our staff are ready and waiting to help you find the perfect new lease for you. Visit us today to find out.