MAZDA Financing Tips: Budget Your Vehicle Purchase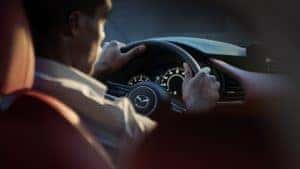 If it's time to replace your current model with a new or pre-owned vehicle, look to Superior Mazda for automotive expertise and the latest Mazda car lineup. Once you've chosen a vehicle, our Mazda financing team will work to find a monthly arrangement that works for you.
Prepare for this significant life purchase with a few budget tips from our Mazda dealership finance professionals.
Determine Your Budget
While a brand-new car with the latest technology sounds like an ideal option, it doesn't always align with everyone's budget. The rule of thumb that we would recommend following is not to exceed 20 percent of your annual income when purchasing a vehicle.
By doing so, you should be able to comfortably afford your vehicle. It is important to consider the costs of insurance, registration, gas, and any emergency repairs that could occur. Be sure to also incorporate your other financial obligations.
Stick to Your Budget
With so many exciting vehicle options available, it can be hard to stay within the lines of your budget. If your maximum amount doesn't allow for a new car, fear not! A used SUV for sale or one of our Certified Pre-Owned Mazda models may work better.
Shopping around for the lowest insurance options and taking advantage of our service specials will also help you to save.
Improve Your Credit Score
Your credit score plays a big part in the buying process if you plan on financing or leasing. This number is determined by your income, history of making on time payments, and current debt amounts.
A lower score means a higher interest rate so it's important to begin paying down your debts prior to your car purchase and avoiding taking new lines of credit out.
Head to Superior Mazda to begin your journey toward a new or new-to-you vehicle. Our team of experienced dealers will walk you through each step of the process and assist in securing a loan that fits your budget. See you soon!