How Safe Is a Pre-Owned MAZDA6?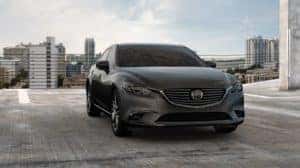 At Superior Mazda of Bentonville, we know that many shoppers are looking for the best bang for their buck more than ever. But you should never have to sacrifice safety and reliability in your vehicle, even on a budget.
Thankfully, when you choose a pre-owned Mazda6 you won't have to. This pre-owned Mazda model proves that you can have a safe car at an affordable price.
What Makes a Pre-Owned MAZDA6 Safe?
The Mazda6 has long been popular with drivers, for its convenient mixture of affordability and reliability. Consumer Reports even picked the 2016 model year Mazda6 as a top choice for a pre-owned vehicle. It's no wonder they also rated it a five out of five for reliability, often the most important factor for drivers.
With reliable, yet sporty engines and excellent fuel efficiency, there's not much to take issue with when it comes to this Mazda model. Additionally, average repair costs tend to be low for the Mazda6, as well as the severity of repairs. This means that major issues aren't very common for this type of vehicle.
Find a Pre-Owned MAZDA6 at Superior MAZDA
Shopping for a pre-owned Mazda in Arkansas is as simple as visiting Superior Mazda of Bentonville. Our knowledgeable sales staff can direct you to the available Mazda6 models on our lot, and walk you through the safety features, car history, and more for each used vehicle.
If you have questions about the service history, specific features, or even maintenance packages to keep your pre-owned car in the best shape possible, we're here to help. Visit our Mazda dealership today to learn more.