Five Reasons to Use OEM Parts in your MAZDA Vehicle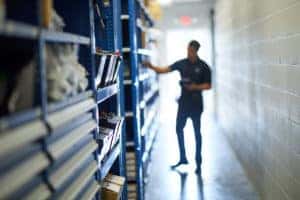 At Superior Mazda, you'll always find the reputable Mazda cars and even Mazda parts. So, when searching for Mazda parts near me, our dealership serving Rogers, AR, should be at the top of your list.
Why to Choose OEM MAZDA Parts
OEM stands for original equipment manufacturer. So, when a dealership or mechanic says they use only OEM parts, it means only those parts designed specifically for that brand of vehicle.
Here's why you should only choose these parts:
1. Quality
Mazda OEM parts are made with the highest quality standards in mind. While you might think you can save a buck on aftermarket parts, they also tend to be of lower quality than parts from your automaker's manufacturers.
2. Compatibility
Mazda parts are made specifically to work for your Mazda car. This means there's no risk of accidentally getting the wrong part for your make or model—if it's designed for your Mazda vehicle, it's guaranteed to work properly for it.
3. Simplification
Choosing Mazda-specific products avoids confusion when purchasing or ordering parts, since it's much easier to know what will work for your Mazda SUV. It also saves you time and potential costs from purchasing the wrong aftermarket part and having to replace it.
4. Safety
While OEM parts are specific to your car, aftermarket parts can vary widely. Using the incorrect aftermarket item can damage your car and cause costly repairs.
5. Warranty
Purchasing Mazda parts protects your car's warranty, because using aftermarket parts can void the terms of your existing warranty. Not only that, but OEM parts typically have warranties on the part itself through your Mazda dealership, while aftermarket parts do not have warranties.
The mechanical experts in our service center are specifically trained to handle your Mazda vehicle, and they use only the best quality Mazda parts for repairs and regular maintenance. Come in and see for yourself today.