Superior MAZDA Answers an Important Question: Does Credit Matter When Applying for Financing?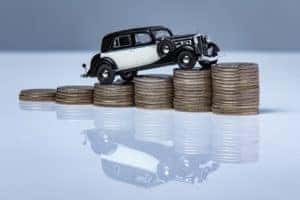 At Superior Mazda, we make Mazda financing easy for customers of all credit scores and histories. With the knowledge and expertise offered by our finance specialists, along with candid answers to important credit-related questions, you'll feel great about buying your next Mazda car here.
Does Credit Matter?
In a broad sense, credit does matter when you want to finance a pre-owned or "new Mazda near me". A customer's credit score is one of the factors we consider during the pre-approval and purchase process. However, even though car shoppers with poor credit or no credit aren't eligible for the same perks as someone with great credit, there are still plenty of options for buyers with less-than-great credit.
The biggest difference between buying a car with good credit and buying a car with not-so-good credit is the interest rate each group can expect to get on a car loan. If your credit right now is poor, or you don't have credit but want to start building a score, your interest rate will be higher and you won't have as many options in terms of lenders.
Also, many of our Mazda deals are only accessible by customers with strong credit. All of that said, it's highly likely that our team of trusted professionals can design a financing package that fits your specific needs.
How Can Our Nearby MAZDA Dealers Help?
One of the biggest reasons why car shoppers finance their vehicles with Superior Mazda are the strong relationships we have with diverse lenders both local and national. With this broad portfolio we're able to offer competitive financing options for everyone.
Another reason to work with us is that we'll happily purchase your current car. Open the Finance tab on our homepage, click "value your trade", and in no time you'll have an estimate on your car's trade-in value. You can then apply this value to the down payment for your next car, an option that immensely benefits buyers with credit challenges.
Apply for MAZDA Financing Today
Want to learn more? Visit our financial experts at our Bentonville Mazda dealership with any questions you may have. We're committed to doing more than just sell great cars; we also want to provide great service, too!