The 2021 MAZDA CX-9 vs 2021 Toyota Highlander at Superior MAZDA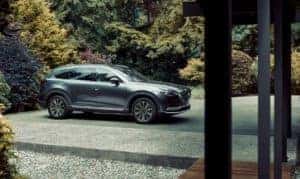 If you're looking for a large and spacious three-row SUV, the 2021 Mazda CX-9 is a top choice. When it comes to technology and the driving experience, it's tough to top this new Mazda model.
In fact, all of us here at Superior Mazda are confident that the 2021 Mazda CX-9 can stand up to competing vehicles like the 2021 Toyota Highlander. Let's look at some areas where we think the 2021 Mazda CX-9 is superior.
Technology
If getting the latest and greatest in-car technology is a priority when you're shopping for a vehicle, then you will probably prefer the new Mazda SUV. The base trim level of the 2021 Mazda CX-9 sports a larger touchscreen than any 2021 Toyota Highlander does. It measures at 10.25 inches and makes it easier than ever to access the technology features you need. Compare that to the Toyota SUV, which offers either a 4.2-inch screen or a seven-inch screen.
The 2021 Mazda CX-9 also comes standard with more technology features. Heated seats, rain-sensing wipers, and a blind spot monitor are just some examples of the tech that's standard on the Mazda model, but sell for extra cost on the Toyota SUV.
Performance
The 2021 Mazda CX-9 is also more fun to drive, according to many reviews. Most point out that the Mazda SUV offers a more dynamic driving experience, the kind of drive you would expect from a Mazda model. This is despite its larger size and roomy interior. The 2021 Toyota Highlander drives more like a typical large SUV and you may not find that quite as engaging.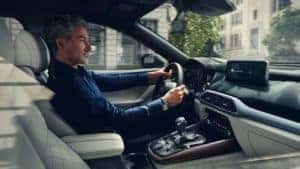 Part of the reason for the more dynamic driving experience is the extra torque offered by the 2021 Mazda CX-9. It maxes out at 310 lb-ft of torque, while the 2021 Toyota Highlander has a maximum output of just 263 lb-ft of torque.
If you're looking for a roomy SUV that's fun to drive, our dealers and Mazda financing experts can help you build the 2021 Mazda CX-9 that offers everything that you need in a new car!
Don't just take our word for it though. Visit our Mazda dealership serving Fort Smith, AL and test-drive the 2021 Mazda CX-9 yourself. We know that you'll be just as impressed by it as we were.